Hospitality is a competitive industry operated with a strong focus on key profitability drivers; occupancy levels, seasonal fluctuations, online reviews, meals served, coffees sold. Energy efficiency solutions can help drive the metrics in the right direction.
Thermal comfort, lighting quality and quieter motors all contribute to improving guest and client experiences. Electricity cost savings can make a big difference to operating profit and the success of hospitality businesses. There are numerous types of hospitality businesses that can benefit from reduced energy costs, including motels, hotels, resorts, restaurants and caravan parks. Contact Energywise to discuss how your business may benefit from an energy saving upgrade. Most of our clients have already made some energy efficiency improvements – we then identify areas where money is still being wasted and deliver further savings and operational benefits for your business.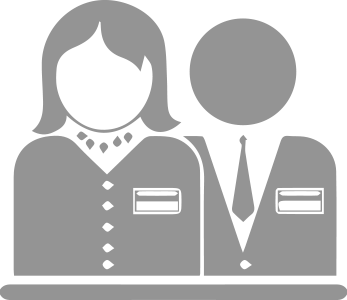 "If you're after a simple way to reduce your electricity bills, then installing the Ark is an excellent way to go about it. We've been very pleased to see a big reduction in our electricity bills since installing the Ark at our apartment complex. And the Ark is completely reliable with no maintenance needed. Other than lower energy costs, you wouldn't even know it's there."
-Owner, Advance Apartments, Darwin
"Two years ago Free Spirit Resorts installed power optimisers at our Park in Darwin. Prior to this, we were always replacing equipment due to electrical motors burning out. We have over 300 air conditioners and other electric motors. Since the installation of the power optimisers the damage to our electric motors and air conditioners has ceased. The equipment at our site is already very energy efficient, so the energy savings have been relatively small, but the savings in replacement of electrical equipment has been amazing and this alone has already paid for the optimisers. Having access to the knowledge and advice from Energywise has also been invaluable."
-Chief Operating Officer, FreeSpirit Resorts
"Energywise's ongoing support has built a solid understanding of Accor Hospitality sites and I will continue to look to them for technologies that will save us money".
-State Engineering Manager, Accor Hospitality Group
"Since the Energywise Voltage Optimisation Unit was installed in March 2013 at Mercure Kakadu Crocodile Hotel in Jabiru, NT, it has saved on plant & equipment replacement costs, especially in guest rooms.
The unit has reduced power surges, significantly saving us money on computer, TV and other electrical appliances plus service and maintenance costs on motors and pumps.
I would recommend the Energywise Voltage Optimisation Unit to all who want to save money on energy usage & operating costs."
-Maintenance Manager, Mercure Kakadu Crocodile Hotel
"The Energywise proposal was easy to read and full of useful information which made it quite easy to make a decision. We felt comfortable with the process and the people we were dealing with. The project was an easy process from beginning to end.
After a few months we've really seen the difference in our energy bills. We have surpassed the savings that were predicted. It has definitely been a worthwhile exercise and was simple and comfortable to work through.
Our bills are now 40-50% less which is a testament to the whole process. The project was conducted in stages with different technologies installed and at every stage we have seen the bills come down and down. The project is easily putting $25,000 to $30,000 back in our pocket every year. We're seeing the benefits. I definitely recommend Energywise."
-Owner, Quality Inn Carriage House, Wagga Wagga
"I am responsible for the control and energy reduction of the resort. Increasing energy costs greatly impacts the hotel's bottom line. I am constantly seeking energy saving solutions with a low ROI which can deliver significant energy savings whilst not impacting on hotel operations, plant and equipment or guest comfort. Energywise through the installation of Power Optimisation, provided significant savings with a two-year return on investment."
-Director of Engineering, Intercontinental Sanctuary Cove Resort