The Public Sector is tasked with serving and providing leadership to the people of Australia. Facilities are diverse and numerous and use electricity in many different ways. Many organisations, particularly local Government, have been at the forefront of adopting new energy efficiency technologies and have taken an inspirational role in tackling sustainability. This has reduced the financial burden of operating public buildings, decreased carbon emissions, reduced maintenance and improved the overall comfort and quality of building spaces. It has also served a critical role of trialling and testing new technologies, for the wider community to then uptake. Contact Energywise to discuss how your organisation may benefit from an energy saving upgrade. Most of our clients have already made some energy efficiency improvements – we then identify areas where money is still being wasted and deliver further savings and operational benefits.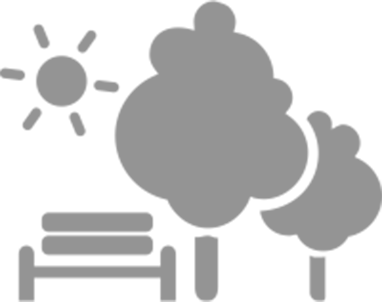 "We are delighted with the outcome of our projects with Energywise. The savings in our electricity costs are strongly exceeding what we were promised and Energywise have been very professional to work with."
-Infrastructure and Maintenance Manager, Centennial Park
"A product such as The Ark is a perfect step for us to achieve easy energy efficiency outcomes. We are saving $80,000 per year in our electricity costs from The Ark units. Energywise have constantly delivered above guaranteed savings – we are very happy"
-Adelaide City Council, Program Manager, Sustainable City.
"A really exciting discovery was The Ark, which we saw exhibited at a trade show. It is basically an energy saving device that looks like a big fridge, but we were still intrigued. Offering a stunning return-on-investment, The Ark has proven to be a significant 'big step'. The Ark is doing everything we were told it would. We have made a saving of 12 percent in our electricity costs which is around $10,000 per year. Another plus for using this technology is whatever percentage savings The Ark gives today, it will keep giving for many years. With the escalating price of electricity, this saving is only going to improve. So this is a winner not only for the greenies, but also for the bean counters!
-Sustainability Projects Co-ordinator, Lane Cove Council